Please click on any of the links below to find the items you need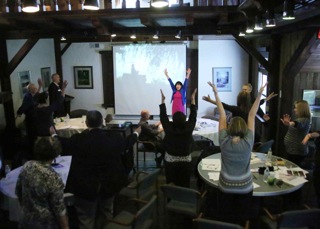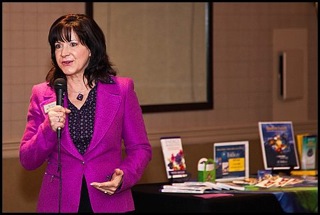 "I hired Betsy Muller to serve as a keynote presenter for our two-day conference. Betsy's professionalism and helpful manner put me at ease so I could focus on other details as the conference took place. From start to finish, she cared about my attendees and delivered two programs that entertained, motivated and inspired. If you are looking for an enthusiastic and knowledgeable speaker, you can trust Betsy to deliver." 
Tracie L Thompson, President, North Dakota State Horticulture Society 

Here's what you need BEFORE you hire Betsy as your next keynote speaker… 
Press Kit – Everything you need to know, all in one place to help you or your team get to know Betsy.
Speaker Brochure – Your one-sheet summary into Betsy's style, topics and substance!
Keynote Topics – Betsy's messages are tailored to the needs of each audience. Always practical, well-organized and above all fast-acting strategies to helps them achieve the habits, action and outcomes needed to be highly productive at home and at work.
Raving Fans – Learn more about what satisfied clients have said about working with Betsy.
And here's what you'll need AFTER you hire Betsy… 
Pre-Program Questionnaire – Great communication throughout the process ensures a smooth and powerful outcomes. This is the tool that allows us to create results and peace of mind!
Betsy's Bio – Need to know all the fun facts and terrific information? We've got it right here in a nutshell for you!
Betsy's Photos – Looking for photos you can use for social media, marketing and publicity? This link provides a variety of Betsy's professional photos for your convenience.
Betsy's Intro Script – Use this script to introduce Betsy to your audience.
"Down to earth,easy to relate to.  I love her success stories."
~ AudienceMember from UBS Financial Client Appreciation Luncheon