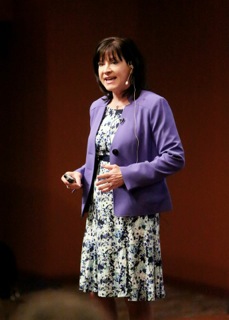 Betsy Muller is a woman of action when it comes to work-life balance and positive self-care. She is the author of Amazon best seller "Energy Makeover – A Conscious Way to Stay Young, Have Fun and Get More Done!", a professional speaker, entrepreneur, and founder of The Indigo Connection and Create and Connect Brilliantly.
Ms. Muller in a highly sought after expert and she has been featured in numerous print, online, radio and TV media.
Betsy Muller is the perfect choice for stories on the following topics:
Work-Life Balance
Boosting Creativity
Conquering Energy Vampires
Handling Life's Most Challenging Moments
Natural Methods to Boost Mood/Productivity
Marketing for Holistic Businesses
Life Purpose
Life After Death
Practical Intuition
Thriving Through Menopause
Maintaining Weight Loss for the Long Term
Emotional Freedom Techniques (EFT)
Integrative Health
Media Resources

Click here for high res. Photo

Click here for Betsy's bio
Interview Request
To schedule an interview or to invite Betsy to participate in an upcoming event, please send an email to betsy@CreateConnectBrilliantly.com or call 440-238-4731
Betsy's style is both authentic and inspiring. As a wife, mother, friend, mentor and business owner she's been passionate about sharing what works. She's helped tens of thousands of stressed professionals find productivity, health and peace of mind. You can be one of them too!