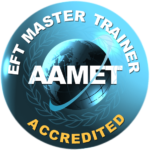 A Little About Betsy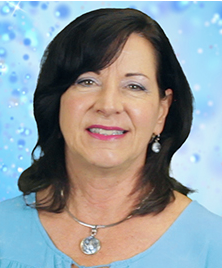 Betsy Bartter Muller is the founder and President of the Indigo Connection, LLC. Betsy's 30+ years of professional experience in a wide range of business roles provides her clients a wealth of ideas for attracting exceptional, balanced and successful lives. She combines her gifts as an intuitive healer and Master Trainer of Emotional Freedom Techniques with decades of conventional business leadership experience to provide her clients with practical, positive and powerful options for improving all aspects of their lives.
Betsy is the 2nd person in the world to become a Certified Energy Health Practitioner though the Association for Comprehensive Energy Psychology. Betsy is also Ohio's first Certified Energy Coach, an Accredited Advanced Certified EFT (Emotional Freedom Techniques) Practitioner through The Association for Comprehensive Energy Psychology, AAMET.org and EFTUniverse.com, an Accredited Master EFT Master Trainer through AAMET.org, Certified Soul Detective, Certified Medical Office Manager and an ordained minister.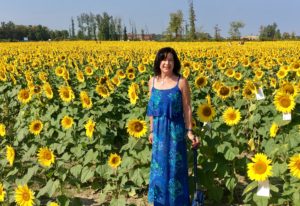 Betsy's business expertise includes professional speaking, board meeting and retreat facilitation, business-to-business sales, human resource management, government affairs, marketing, real estate planning, wellness education, and financial management. Her previous employers have included both large and small businesses: PPG Industries, BP Oil Company, Southwest General Health Center, and OsteoMed II Inc. She has taken numerous continuing education courses in energy psychology, energy coaching, energy medicine, kinesiology, ethics, holistic health, leadership, and public speaking. She participated in Michael Gerber's E-Myth Mastery program while serving as General Manager at OsteoMed II. Because she believes that spirituality is appropriate and needed in the workplace, she teaches spiritual business principles while striving to serve as an example of these principles in action.
Betsy best-selling book is Energy Makeover (2012). She is also a contributing author to The EFT Clinical Handbook (2013) and101 Great Ways to Improve Your Health (2007) and has published numerous articles on life balance, success, goal setting and practical applications for EFT in daily life.
Betsy's role as wife to George for 33 years and mother of two happily employed college graduates (Woo Hoo!) has also provided her with extensive real-world experience in life-balance.
Click here to read more about Betsy in 'Betsy's Story' as presented at her business launch event in October 2005 (must have Adobe Acrobat Reader – click here to download Adobe Reader).
Education
BA in Chemistry – The College of Wooster, Wooster, Ohio
MBA in Systems Management – Baldwin Wallace College, Berea, Ohio
Certifications
AAMET Accredited EFT Master Trainer – www.AAMET.org
Accredited Advanced EFT Practitioner – www.AAMET.org
ACP – Advanced EFT Practitioner – www.energypsych.org
Certified Soul Detective (2013) CEC – Certified Energy Coach –www.certifiedenergycoach.org
Ordained Minister – State of Ohio
Certified Intermediate EFT Practitioner – www.eftuniverse.com
CEHP – ACEP Certified Energy Health Practitioner www.energypsych.org
Certified Medical Office Manager (CMOM)
Professional Affiliations
National Speakers Association – Professional Member
National Association of Women Business Owners NAWBO (Board Member, Cleveland Chapter)
Association for Comprehensive Energy Psychology (Communications Director and former Board Member)
Active Affilliate – Centered Wellness
Middleburg Heights Chamber of Commerce (past President x2 and Board Member) – Middleburg Heights, Ohio
Executive – Nuskin Enterprises/Pharmanex
Self Growth.com – Expert and author of 101 Great Ways to Improve Your Health
Polaris Joint Vocation School Business Partnership Task Force
Berea Schools Business Advisory Council (2000-2008)